Green architecture: steps to building an eco-conscious green home in MA
Let's start by defining green architecture. This is an eco-conscious approach to home design and building with a goal of reducing the strain put on the environment. From how homes are outfitted and how they function to the building materials and appliances contained within, green building is a great way to minimize negative impacts on the surrounding environment, points out Better Homes and Gardens. Not only does this approach help to create homes that work smarter, they optimize the use of natural and sustainable resources where possible. Sustainable considerations are just as important as any other element like price or color for building a green home in MA.
In order to meet global carbon reduction goals, rapid sustainable transition in land, buildings, energy, transport and cities is required. And with buildings accounting for nearly 40 percent of global energy-related CO2, green building is slated to play a major role in a sustainable transformation, according to the U.S. Green Building Council.
Keep these factors in mind when designing your green home.
Pay attention to property details
First, think about the topography of your land. There are probably a few ways your house can be built in a way that takes advantage of natural features with little harm to the surrounding habitat. To that end, you can design the home to the best orientation in regards to the sun, especially for the benefit of your new windows, skylights, and solar panels. This will maximize your exposure to the heat and light for natural warming within the home.
Choose materials wisely
Be sure to select long-lasting materials that withstand wear and tear, such as hardwood floors or custom cabinetry. Also, go with materials that help to protect your home through all seasons, such as cool roof shingles. And finally, source local materials as much as possible to reduce carbon emissions, energy usage, and packaging.
Maximize the use of space
Tighten up the floor plan so as to make use of the entire space. Wasteful space does not contribute to the idea behind green architecture. Rather, an efficient layout will be easier to heat and cool, allowing you to save money on energy usage. Plan a home size that's just enough for your needs. Oversized homes waste building materials and energy. At the same time, consider layouts that will grow with you so as to avoid costly, major renovations later.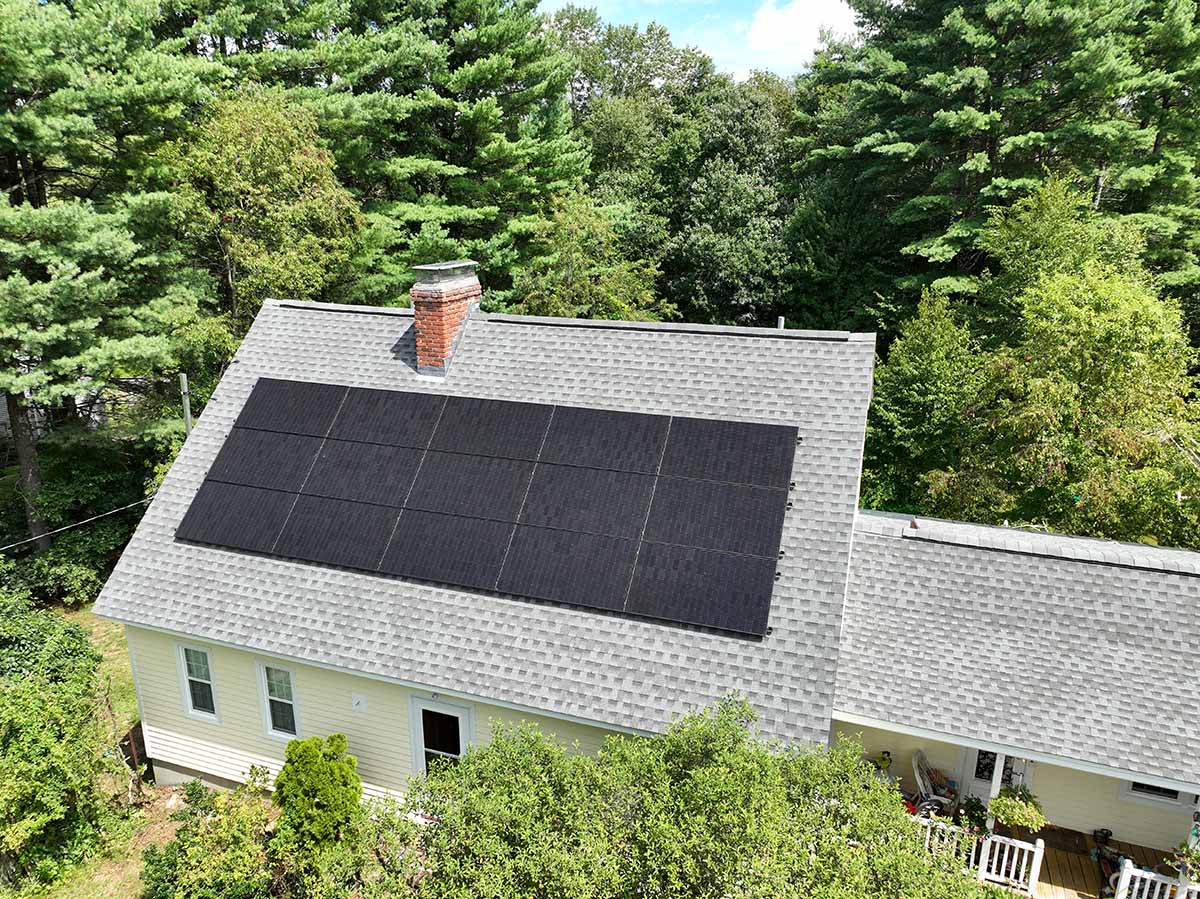 Ensure a tight building envelope
Your home's building envelope should be as tight as possible in regards to exterior wall systems, windows, and insulation. It's important to make sure your house is properly sealed for efficient climate control. This includes everything from triple-pane fiberglass windows to energy-efficient HVAC systems.
Incorporate green technology
Just because it's called green architecture doesn't mean you're limited to only the use of natural materials. Anything that increases the comfort, function, and efficiency of your home is also considered green. Take advantage of technology such as photovoltaic (PV) solar panels, geothermal heating and cooling systems, and radiant flooring when building your home. Create a smart home that you can control with your phone and other devices, from your thermostats to your appliances. And if you have an electric vehicle, design charging stations in your garage to accommodate this technology.
Make your roof work for you
Your roof will be a major component of your green building initiative. The materials you use will greatly enhance your comfort and money savings, as well as the benefit to the surrounding environment. We install the roofing and solar panels at the same time as part of an integrated process. This avoids punctures or drilling of bolts into the roofing shingles that could introduce leaks.
Solar technology is a no-brainer for green builders because it's 30% more efficient today, providing more energy with fewer panels.
Get a FREE estimate on building your green home in MA.
Golden Group Roofing has recently launched its sister company Golden Group Solar. Golden Group Solar has a mission to integrate roofing and solar system installation as an integral component of green building. To learn more about how we can help you build a green home in Hudson and beyond, contact us for a solar installation quote today or call us at 508-873-1884. Interested in building a green home in Massachusetts? We are the ones to call to make it happen.