A Ribbon Cutting at the Landing at Hudson Mills of the new Golden Group Roofing Company headquarters revealed several inventive features envisioned by co-founder and CEO Greta Bajrami. She explained that these elements were included to create a groundbreaking, post-Covid work environment.  
She said, "Our new corporate headquarters [in the Landing at Hudson Mills] features an open floor plan for our sales and administrative team of ten. I wanted to create a space to inspire, to foster collaboration. This is my vision for an environment that sparks innovation within a relaxed atmosphere."
The Landing at Hudson Mills: A historic building with character and amenities
"The Landing Mills is a beautiful old building with 16-foot ceilings," she continued. "We designed it like a café with high-top tables and a granite kitchen. There is a living room and a conference area with a communal 12-person table.  There is even a pool table so our staff can have fun, too."
The building also features floor to ceiling windows, and a history that gives the space character. Within the building there are coffee shops, aerial yoga, a Crossfit gym, and a brewery! Employees can grab lunch and enjoy an after-work drink. 
Women-Owned Local Roofing Company Settles into the Hudson, MA Community
"It is my philosophy that when you improve your staff's work balance, the happier they will be. We don't want them to feel they are trapped or are missing out on the world post-Covid," Greta said. "Here the employee demographic is around 30 to 35 years old. There is a younger culture. The feeling, the vibe in Hudson, demands a younger atmosphere. Hudson boasts a great downtown area. It is a small town but one that is very different from others in the area. It is trendy, and welcoming to our clients, as well as to employees."
More than a decade of roofing experience
Golden Group Roofing just completed their eleventh year in business. They have two other offices, one in Westborough and another in Lexington.
Their December ribbon-cutting was officiated by Sarah Cressy, CEO of the Assabet Chamber of Commerce. Representatives from State Senator Jamie Eldridge's office as well as Massachusetts Representative Kate Hogan and 45 Hudson business owners attended the event.
The event was in fact a "double" ribbon-cutting which featured co-resident of the Landing Mills building, Ladybugz Interactive Agency, which is not only a new tenant at 43 Broad Street, but also the marketing agency for Golden Group Roofing. 
A Vision for the Future
When asked her concept for the future of Golden Group, Greta Bajrami said she envisions a workplace where there are opportunities for all employees to be intrapreneurial, where each can share ideas and suggestions without having to be an actual entrepreneur. Her philosophy is to manage by fostering creative notions and opinions. She does not believe in: "Do it because I said so." It is her fervent belief that only those companies who encourage collaboration will prosper and continue their growth curve. Bajrami also believes in  helping young workers to thrive, to flourish in the trade. She pays them well and offers a better quality of work life, believing that her labor practices benefit her company and the trade as well. She is invested in bringing back a sense of community that helps family-owned businesses succeed.
What's New for Golden Group?
She also announced a new, fully solar roofing program. Golden Group Roofing will be the first roofing company that also does solar panel installation. With the MA solar credits that are available, residents and commercial clients can apply for up to 30% credits that cover both the roof and the solar panels.
Golden Group Roofing has changed the roofing and siding business with its innovative thinking, coupled with state-of-the-art technology and streamlined processes, as well as exceptional customer service.
Award-Winning Roofing Company Now a Part of the Landing at Hudson Mills
Golden Group Roofing has won more roofing awards than any other local roofing company. Their commitment to excellence and award-winning trac record proves the quality of their roofing services and excellence they bring to every project. They have been voted a top contractor by local homeowners year after year and have earned industry awards. Golden Group was the recipient of the GAF Triple Excellence Award every year since 2017. They were selected as a GAF One-Star President's Club Master Elite Contractor in 2017, the highest-level award a Master Elite contractor can earn within the GAF Certified Contractor Program.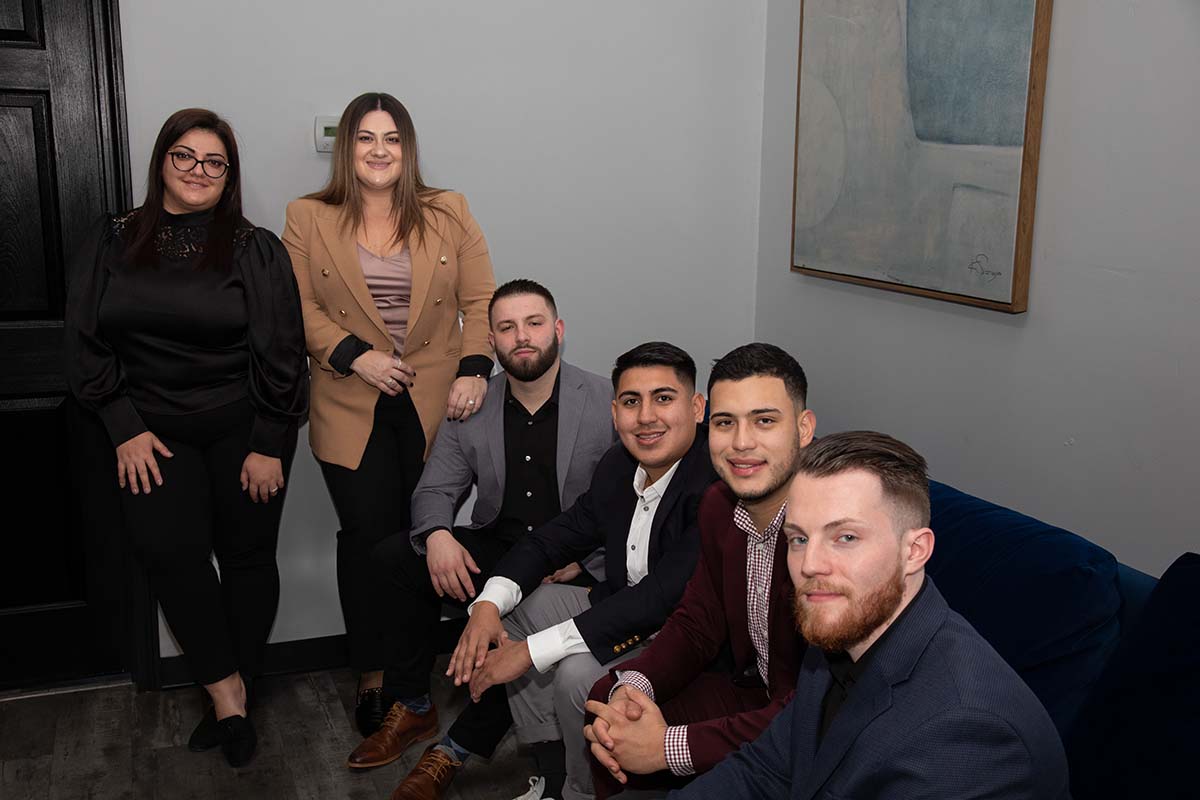 In addition, Golden Group has pledged to donate a roof every year to Habitat for Humanity. A contractor who completes at least five projects over five years is considered a GAF-Habitat Community Champion and earns special recognition from GAF.
Co-Founder and CEO
Greta Bajrami migrated to the USA at the age of nine from Tirana, Albania. She grew up in Worcester, MA where she attended Worcester State University. While in her senior year, she decided to take an inspiration and turn it into a multi-million dollar brand.
Greta Bajrami had no roots or prior connections to the world of exterior remodeling, but she recognized a need for quality and new technology to expand the customer experience. She innovated the construction process and elevated the customer experience.
Greta and her co-founder Freddy Campoverde, COO of Golden Group Roofing, have been recognized for their excellence in the industry and have gained local and national attention throughout the USA. Greta Bajrami's fierce leadership and female representation in a male dominated industry has gained her the respect and following of many upcoming entrepreneurs with the industry. She, in fact, has a personal mission to change the face of construction by being an advocate for women within the industry.
Co-Founder and COO
Freddy Campoverde was raised on Long Island, New York and as a young man worked alongside his parents in the restaurant industry, studying the importance of impeccable attention to detail, comprehensive technical training, and going the extra mile to serve happy customers.
He is committed to the success of every single Golden Group installation. He makes time for every customer and project, whether it is a large commercial installation or a simple residential home. He believes it is important to educate the customer and to ensure that the project is completed to their complete satisfaction.
Freddy Campoverde has become an industry leader in roofing, and is the trusted expert for complex installations, historic homes, and unusual situations, including churches, large grocery store chains, and gas stations in Massachusetts and Rhode Island. He is on a mission to leave a legacy of high-quality craftsmanship and the ultimate in customer service in the roofing industry.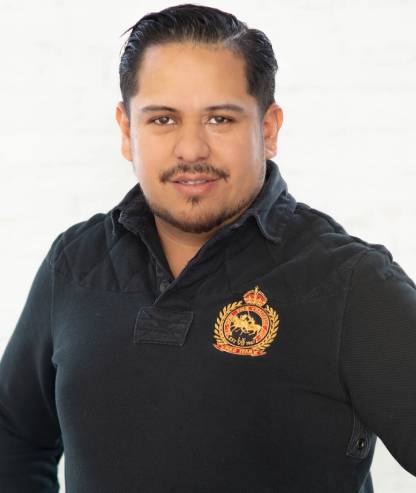 Proud to be a part of the Hudson, MA community
Golden Group Roofing has earned its place as a leader in the roofing industry with their commitment to homeowners and commercial clients, to their manufacturers, and to the innovations that improve the roofing process and the entire industry. Golden Group Roofing is proud to be a part of the Hudson, MA community and find a home in the Landing at Hudson Mills.