If you have roofing skylights in your home, then you've enjoyed all the benefits of  the beautiful natural light, the improved fresh air, the added visual space, and the potential improved resale value of your home. It's no wonder they are so popular!
But just like all elements of your home, skylights are not immune to degradation and need of repair as they age. If your roofing skylights are under 7 years of age, it may be time to think about and inspection or replacement.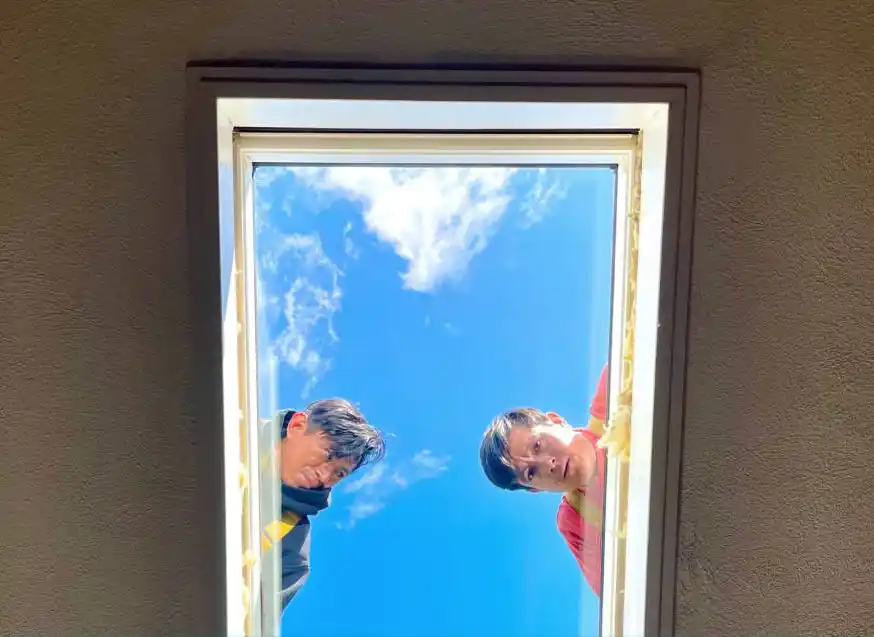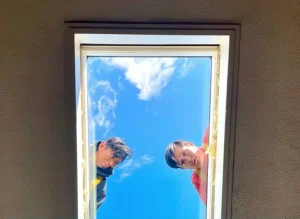 Who to Call When You Need Roofing Skylight Repair
Most homeowners will experience skylight leaks at some point when the skylight and its flashing become compromised. In fact, skylights and chimneys are the two most common sources of roof leaks. If that happens, who would you call to repair leaking skylights? Golden Group Roofing, that's who!
We'll Solve Your Roofing Skylight Repair Problems
At Golden Group Roofing, we know that your roof protects one of your most precious assets. After years of training and hands on experience, we know all of the most vulnerable and difficult to spot vulnerabilities in your roof, including chimneys and skylights. If you find yourself with a leaking skylight, call Golden Group Roofing for emergency roofing skylight repair service.
We'll inspect the skylight, flashing, and surrounding roof materials. Sometimes it may be as simple as repairing the flashing. If the skylight is older or has suffered some damage from a storm, it may be time to replace the skylight entirely.
Golden Group Roofing is a Certified Roofing Skylight Installer for Velux
Never fear! You do not need to get a separate contractor to install your roofing skylights. Golden Group Roofing is a certified and fully trained installer of high quality skylights from Velux.
You'll have the option to choose either fixed skylights or "fresh air" skylights that open up to improve air flow and indoor air quality.  You'll select from manual skylights, battery-powered skylights or even solar-powered skylights, depending on your needs.
Skylights can go in just about any room – the kitchen, common living rooms, bathroom, bedrooms – you name it!  With built in shades and optional solar powered batteries, you can even improve the energy efficiency of your home.
When's the Best Time to Replace Your Roofing Skylights?
The absolute best time to replace your aging skylights is when you are replacing your roof as well. Thankfully, you only need one installer for the whole job – Golden Group Roofing will take care of all of it for you.
It's More Cost Effective to Replace the Roof and the Skylight at the Same Time
If you install a new roof but don't replace the skylights right away, your roof and skylights will not age together.  Skylights typically have a warranty of 12 years. After that, they become prone to water entry. When the skylights age and fail in a few years, think of all the extra labor cost you are paying for to have the skylights replaced separately.  Having the roof and skylight
Synchronize your Roof and Skylight Warranties
Make life easier on yourself by updating the roof and the skylights at the same time – not only will your home get a refreshed look and improved energy efficiency, but you'll also have warranties that start at the same time. All of the paperwork and installation is handled by Golden Group Roofing so that's one less thing you have to worry about!  Same quality installation and same warranty start date.
A good quality roofer will make sure that all of the roof components are updated and working well – from the largest shingles down to the smallest details such as flashing around other roofing objects (chimneys, pipe boot vents, gutters, bathroom vents, etc).
If you have an older roof, consider upgrading your skylights while you are getting a new roof. Not only can you choose from more modern options, but you'll save money and improve the energy efficiency of your home.  Golden Group Roofing is a top rated skylight roofing company that serves its Massachusetts neighbors year round with installation and repair, so call us today for your Free Quote for roofing skylights.