Solar Energy 101
Matt explained that there are two kinds of solar energy used during solar and roofing installation. The first type uses thermal or (heat) energy from the sun. This is what is used to heat hot water. The second kind uses the sun's light energy to produce photovoltaic (PV) energy that creates electricity. Traditional solar systems include solar panels which are made from solar cells encapsulated within a metal frame and glass cover. A solar panel, also known as a photovoltaic (PV) panel, is a device that converts sunlight into electrical energy. It is composed of several essential components that work together to harness solar energy efficiently.
The solar cells are the heart of a solar panel. They are semiconductor devices typically made of silicon, which have the ability to convert sunlight directly into electricity through the photovoltaic effect. When photons from sunlight strike the surface of the solar cells, they generate an electric current.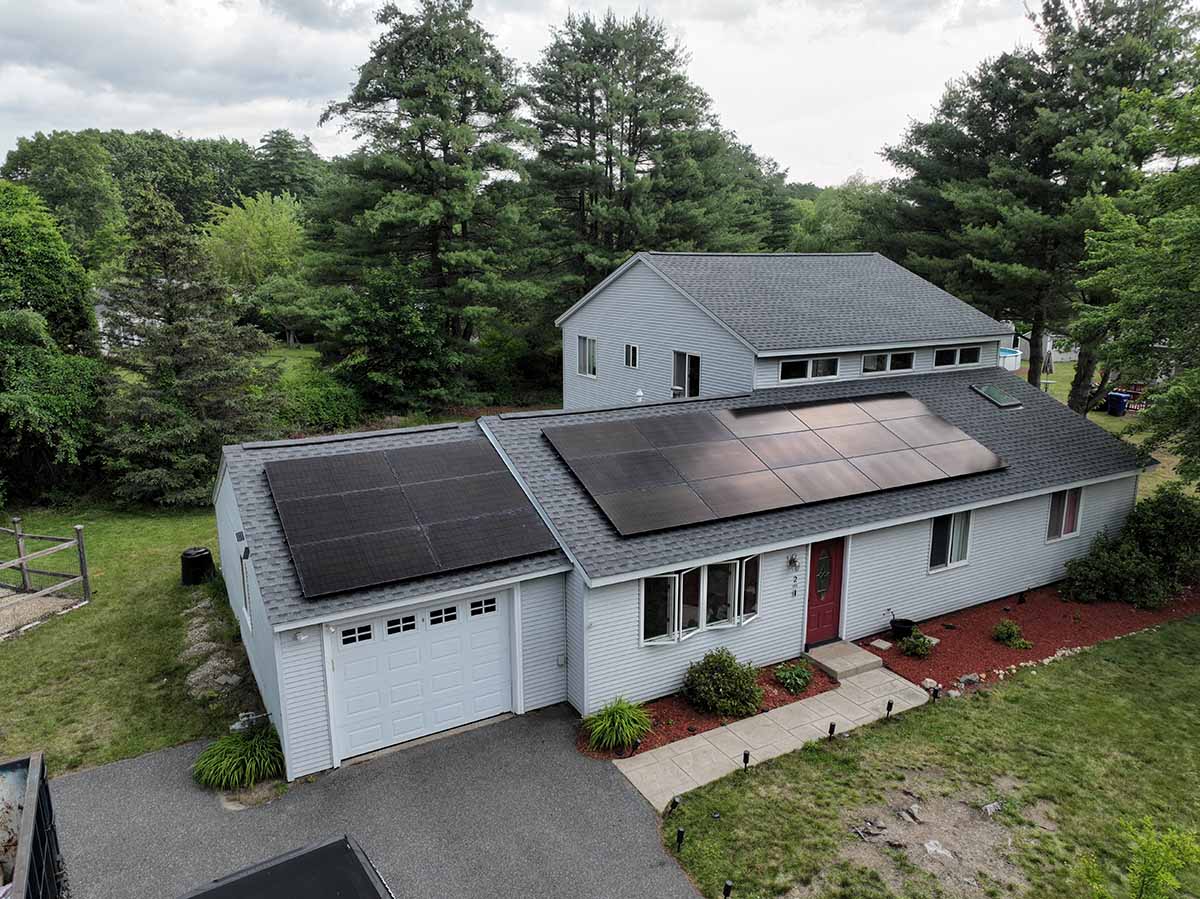 Matt meets Greta through GAF
Four years ago, Matt met Greta Bajrami and Freddy Campoverde when he was one of the launching partners of the GAF Solar Division. The company had introduced a solar integrated roofing product. Matt's job was to find companies interested in getting into solar. Golden Group Solar was more than interested. They wanted to launch a solar division.
Founder and CEO of Golden Group, Greta Bajrami, says, "We took our time to gather the right people, experts in their field, to launch Golden Group Solar. Our mission was to integrate roofing and solar system installation. We now have everyone – from sales, operations, production, marketing, and office staff – all trained by our solar expert, Matt Weiner."
How is solar and roofing installation different with Golden Group Solar?
Golden Group Solar promotes the integration of a new roof and a solar system. This provides several benefits, not the least of which is the quality of the craftsmanship of both roof and solar panels. There are no punctures in the existing roof. The installation of screws into the roofing shingles can mean roof leaks and more problems. Golden Group installs the first course of shingles on the roof and then adds the solar mounts. The second course of shingles goes on top of the solar mounts, rather than drilling through both layers of shingles. There is no damage to the roof shingles, no risk of leakage.
Matt further explained, "The roof rafters are marked for precise positioning of the solar mounts when the roof is bare. Therefore, there is no "hit or miss" when the solar mounts are drilled."
In addition, Golden Group Solar installs an ice and water shield over the entire roof. Typically, roofers only use felt paper over the roof and an ice and water shield is installed only at the edge of the roof. Golden Group's process ensures that the roof under the solar panels is fully protected.
This process takes more time to complete, but the extra effort is well worth it in peace of mind for the homeowner.
The solar and roofing installation integrated philosophy
Matt says, "In a nutshell, solar technology is so advanced that both solar and roofing are now designed to last around 25 years. It just makes sense to put solar on a new roof."
He further explained that putting solar on an old roof that may need replacing soon could mean that the solar system will have to be removed and reinstalled or scrapped. It is best practice to install solar footings on the roof deck at the same time the shingles are installed. Other companies pry open existing shingles to install solar cells. This destroys the integrity of the roof and is not a good practice.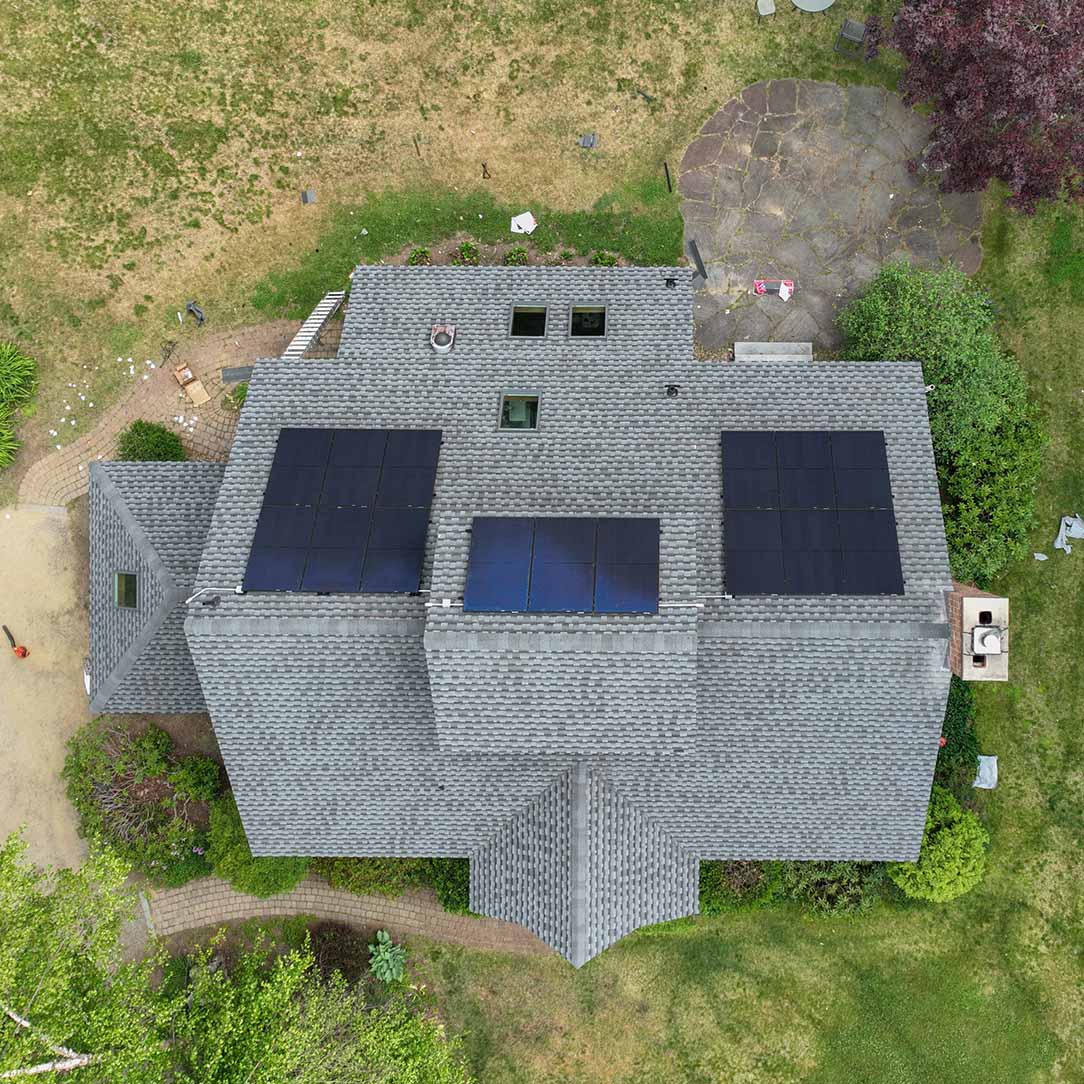 The goal for Golden Group Solar
Matt explained that when he joined Golden Group six months ago, the goal was to build a foundation for the Solar Division. That meant training the sales and technical staff, building solar knowhow throughout the company. He said, "We believe craftsmanship in the installation of solar systems is of paramount importance. However, there was more. We had to build a supply chain and operational structure and hire in-house electricians."
Golden Group Solar's sales goal was to complete 20-30 solar system installations in its first year of operation and Matt says they are on track to achieve that goal.
On the personal side
Matt grew up in Ohio and graduated from Miami University in Ohio, earning a degree in economics. He then moved to southern California where he worked for 14 years. He attended Pepperdine University in California and graduated with a master's in business administration. Matt holds several certificates in renewable energy including NABCEP's prestigious PV Installation Professional. 
He moved east when opportunities in his field presented themselves.
He and his wife Patty live in Providence, RI, after having raised two sons in Hopkinton MA.
A passion for renewable energy
"I am passionate about being able to get renewable energy systems on homeowners' roofs. I want to do my part to combat climate change, and I like feeling that what I'm doing is right for the planet. I'm constantly learning every day – new techniques and technology that create a successful business model."
Matt says he also enjoys teaching the sales and installation staff and educating customers. Solar systems can be complicated, he added, and he wants to take the time to explain the process to prospects and customers. It is important to answer their questions fully.
A bright future for Golden Group Solar
There is a lot of customer contact in his role as Solar Director. Matt creates the initial designs integrating the customers' needs into the plan. He does a site survey and talks with customers to be sure they understand how the installation will proceed. He is involved from design through permitting and approval to the launch when the system is turned on!
Matt says, "I am very excited to have joined the solar team at Golden Group Solar. It's been rewarding to help launch the division. I particularly enjoy training and helping everyone embrace the benefits of solar energy. I believe that Golden Group Solar is in a unique position with a golden opportunity to be a leader in roofing and solar integration. I'm very happy to be here."