Siding Replacement
Westborough, MA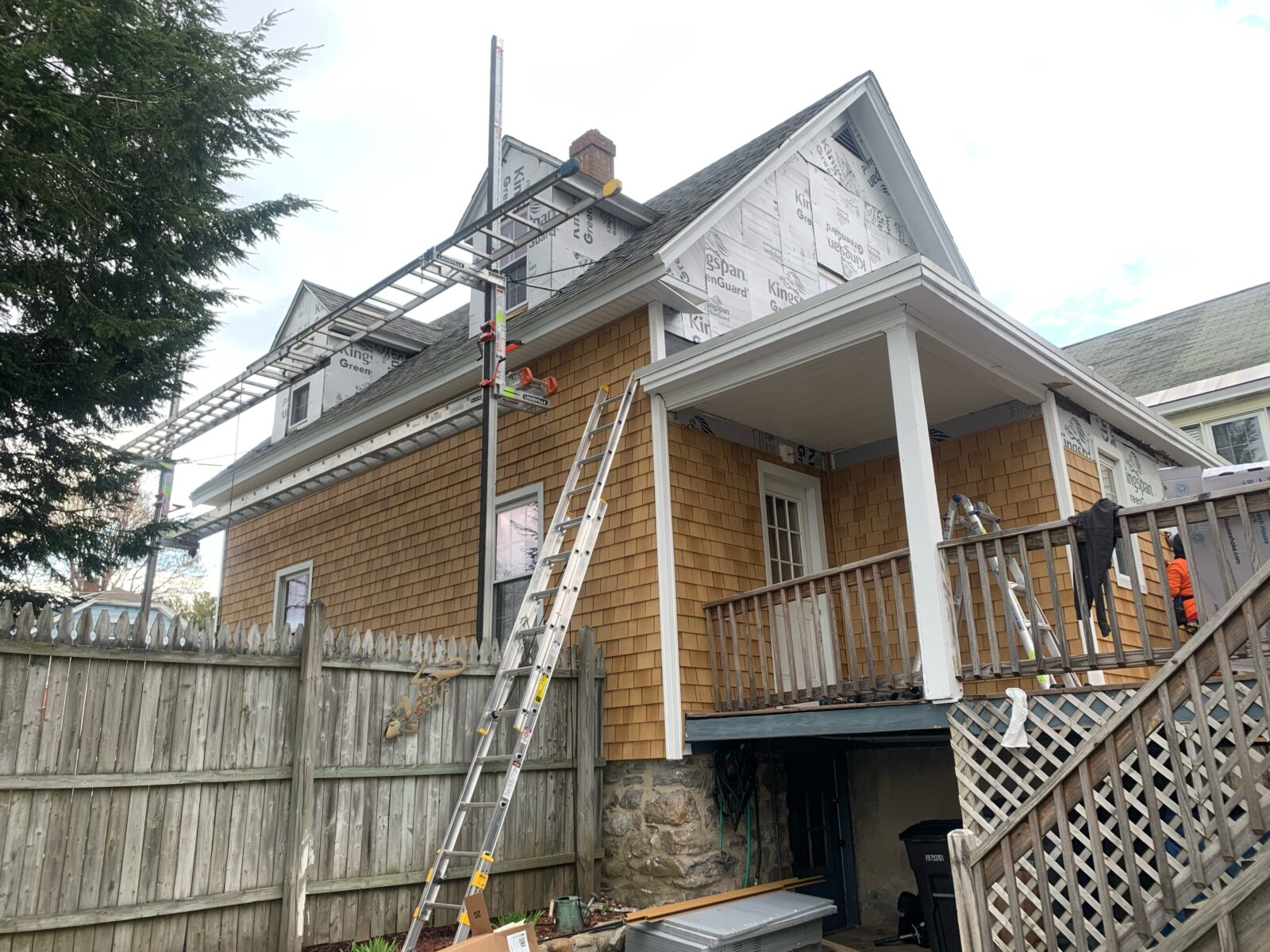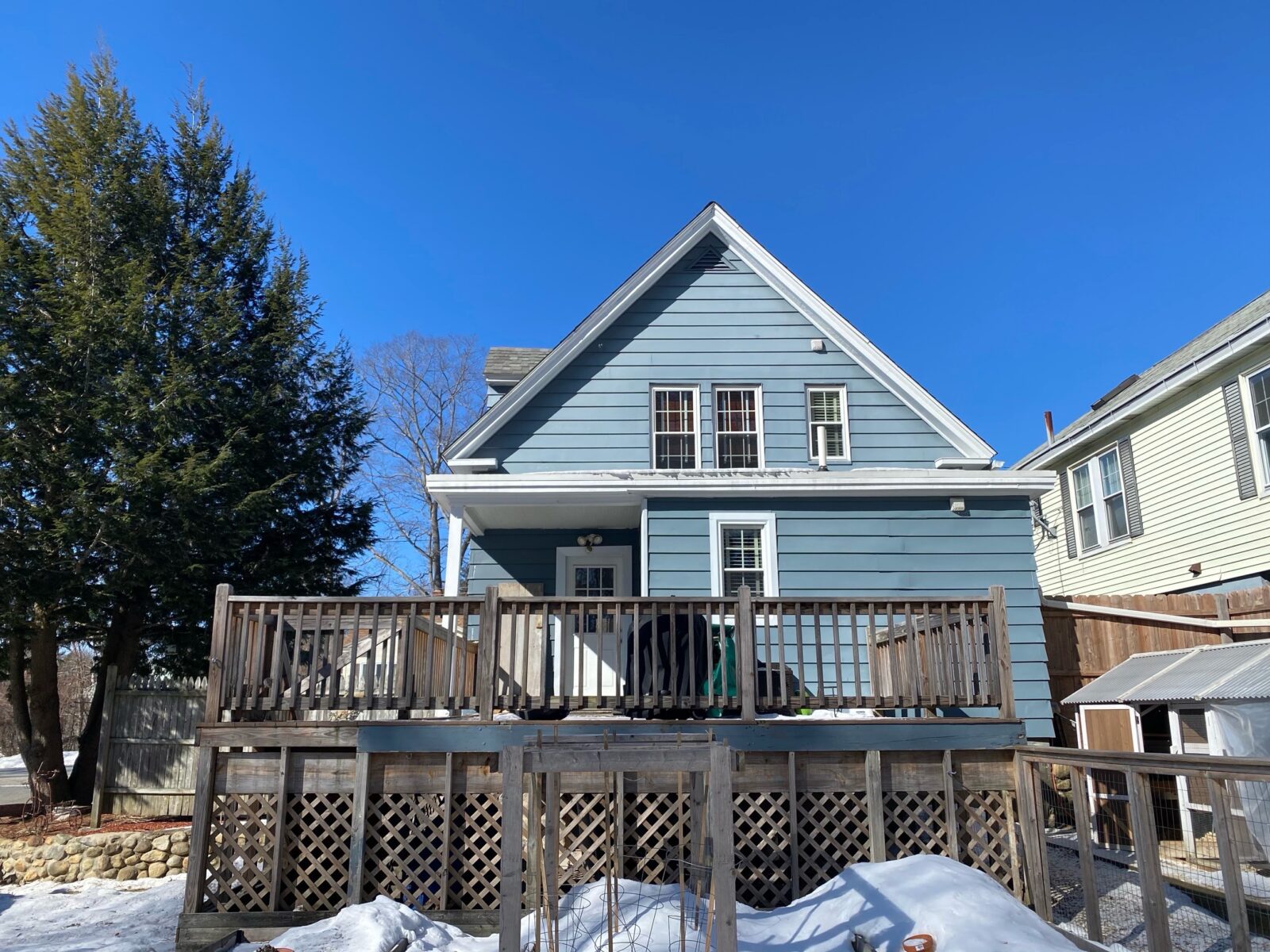 Services Provided: Siding Replacement
Location: Westborough, MA
The Challenge:
The clients called Golden Group Roofing seeking a new siding replacement in Westborough, MA after the property had absorbed a lot of moisture with its current siding system. The homeowners did not want to just replace the siding with a similar product, but rather wanted a new look and curb appeal to their home. The clients were concerned about the project finances but were eager to learn more about the golden group roofing 0% financing options. Our office team helped them understand the finance terms and rates and got them to qualify prior to meeting with our specialist.
The Meeting:
Our siding specialist Freddy Campoverde met with the clients to first identify the home's needs. It's important for the golden group team to understand areas where we can make improvements and bring the property up to current building standards. The siding specialists are looking at things like ventilation and insulation of interior walls. Their reason for doing so? Well, it is an ideal time to have them addressed and repaired at the same time as the siding replacement. Windows and doors are also consulted and discussed to ensure that if replacement windows are needed they are done at the same time.
The Solution:
The clients decided to have their new siding installed using a product by Tando siding products which gives a wood shake look while still being 100% vinyl. We displayed the home siding color options using our Hover 3d models to make the homeowners visualize their new siding color and curb appeal. We decided not to replace the windows, but instead we installed a custom aluminum window cap. The project lasted a total of 7 days from start to finish. Our Golden Group team handled the permitting process and final approval to ensure full satisfaction.
The Conclusion:
The Golden Group team installed a new beautiful vinyl siding system that gave this Westborough home an authentic Cape Cod look. A look that provided the home an instant upgrade. The financing was completed and no paperwork was required to have the loan fully approved. The siding process was simple and easy using our Golden Group installation process.

Did you know exterior remodeling offers the home an instant 10% value increase? This makes exterior Remodeling one of the best investments for your property.
See more projects near Westborough, MA
Shake Siding Installation Siding Replacement Gardner MAServices Provided: Shake Siding InstallationLocation: Gardner, MAThe Challenge: Our client was looking to install a siding replacement designed that matched her style and captured the soul of her favorite place,...
read more
See more about Home Siding Replacement
How To Know If You Need a New Roof? It's something every homeowner wants to know - how to know if you need a new roof?It's no wonder you're curious how to know if you need a new roof - your roof protects so many of your precious assets, including the people who...
read more
Are Roofing Warranties Transferable? During a sale of a home, you may be wondering if the roof warranty transfers to the new owner.During a sale of a home, you may be wondering if the roof warranty transfers to the new owner. If you're buying or selling a home...
read more
Want the best roofing shingles for your roof replacement project? See the two manufacturers we use & why they make the best roofing shingles.
read more
Call, text or book an estimate online!
Our trained and certified roofing specialists will discuss what your needs are to best service you
We book an in person appointment where we will document, measure and photograph the homes
We provide you with a quote and give you options for materials and financing
You have 1 year to decide, no pressure! When you're ready, Golden Group will be here waiting for you.