Certainteed Roof Replacement
Belmont, MA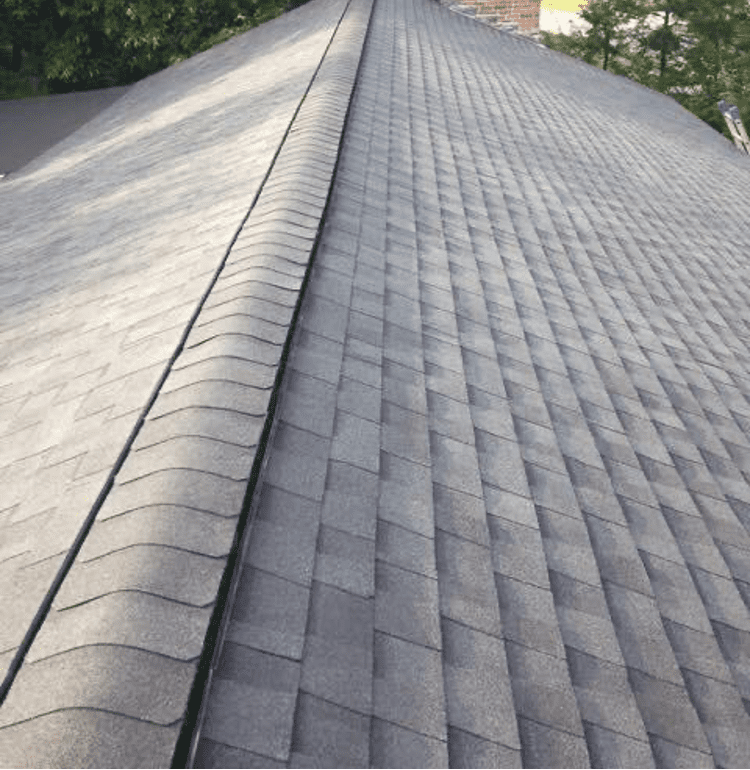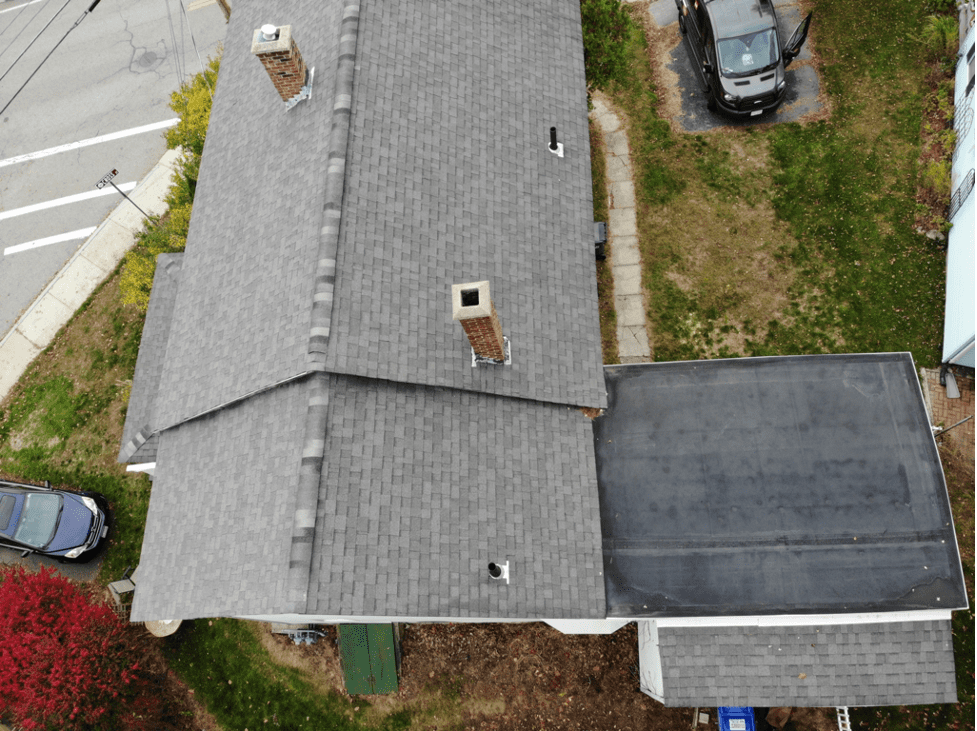 Services Provided: Certainteed Roof Replacement
Location: Belmont, MA
The Challenge:
This Belmont client called the offices of Golden Group Roofing to inquire about a free inspection and maintenance solution on his Belmont home. The client was concerned about the winter weather and he wanted to ensure that a thorough inspection was performed. The client also shared that he does not live at the Belmont property and the property is currently being rented. Due to his busy schedule, he wanted to carry out the conversations digitally and meet over zoom to discuss  the project and advise on solutions for his roof. The client wanted to also ensure that the tenants are not bothered more than necessary to ensure a proper and easy roofing project. 
The Meeting:
The meeting with our client was different from our traditional process. We visited the property and conducted a full roof evaluation on the property. During this process, we actually face-timed the client to ask him a few questions in regards to his needs and wants for the property. This is crucial in understanding the type of roofing system that will best fit the clients wants and needs. Although all roofing systems are 50 year products, when it comes to accessories they can differ depending on the curb appeal that is desired. Some products may have copper touches, while others may look like slate or Spanish tile. Understanding the client's overall objective helps us build a customized proposal that is competitively priced. We try to understand if the clients want in addition to quality and longevity, curb appeal or all premium products. You can compare this process to buying a car, although it may have the same engine, the final upgrades you add may differ from client to client depending on their goal. After our face-time call ended, we were able to present our client with 3 different options and solutions for their roof replacement project of their Belmont home.
The Solution:
The Golden Group Roofing team met the client over zoom call to explain our findings, show the taken photography, measurements, and lastly walk them through the proposed work. For this Belmont home, we recommended Certainteed Landmark Pro architectural shingles with Certainteed winterguard ice and water shield membrane, as well as Certainteed Diamond deck synthetic felt for ultimate moisture protection. The Golden Roofing team finished the Certainteed roof replacement in Belmont with a new lead chimney flashing, a new Certainteed Shinglevent 2 ridge vent system and a 5 star warranty that was registered and paid for on behalf of the homeowners. This Warranty offers 50 year of product warranty, and 25 year workmanship warranty.
The Conclusion:
A new storm ready Certainteed roofing system that will provide protection for years to come on this home. The Golden Group roofing team was able to quickly wrap up this project and finalize the closing of building permits with Belmont town hall, as well as removal of the dumpster the next day which was very important to this Belmont homeowner. The peace of mind that comes with the 5 star warranty as well as the Golden Group craftsmanship means a strong roofing system that is ready for any weather for years to come.
See more roofing projects near Belmont, MA
Roof Replacement Natick, MAServices Provided: Roof ReplacementLocation: Natick, MAThe Challenge: This homeowner in Natick, MA called the Golden Group Roofing team because the chimney was leaking. The chimney had become a constant point of pain in this home due to...
read more
See more about Roof Replacement
How To Know If You Need a New Roof? It's something every homeowner wants to know - how to know if you need a new roof?It's no wonder you're curious how to know if you need a new roof - your roof protects so many of your precious assets, including the people who...
read more
Are Roofing Warranties Transferable? During a sale of a home, you may be wondering if the roof warranty transfers to the new owner.During a sale of a home, you may be wondering if the roof warranty transfers to the new owner. If you're buying or selling a home...
read more
Want the best roofing shingles for your roof replacement project? See the two manufacturers we use & why they make the best roofing shingles.
read more
Call, text or book an estimate online!
Our trained and certified roofing specialists will discuss what your needs are to best service you
We book an in person appointment where we will document, measure and photograph the homes
We provide you with a quote and give you options for materials and financing
You have 1 year to decide, no pressure! When you're ready, Golden Group will be here waiting for you.