The two most important elements in a reliable long lasting roof are the quality of the craftsmanship and the quality of the materials – especially the shingles. Are you trying to choose between CertainTeed vs. Atlas shingles? Here are some factors to consider. 
Things to consider when choosing between CertainTeed vs. Atlas Shingles:
Durability against wind

Color Choice

Algae Resistance

Warranty
The durability factor against wind
Here in Massachusetts, we are subject to high winds. You'd be amazed at the damage that winds alone can cause to your roof! Both Certainteed and Atlas both advertise excellent protection against wind. For the Landmark ® and Landmark ® Pro shingles, Certainteed offers a 15-year 110 MPH wind warranty (with an optional upgrade to 130 MPH).
The Atlas 3-tab shingle (GlassMaster) only offers 60 mph Wind Limited Warranty. However, the Atlas website shares the specs on their higher grade Pinnacle ® Pristine and StormMaster Slate shingles, listing the wind resistance up to 130 mph with 4 nails. You'll also see that their Atlas HP42" shingles are described as wind resistance of up to 150 mph!
Color Choice
The primary function of a roof is to protect your structure and the contents inside. But that doesn't mean you don't also want it to look good!  Curb appeal is important too.
As of this writing, CertainTeed tends to offer more color selection than Atlas. CertainTeed display 23 color options on its Landmark® Pro web page!  Or course, not all colors may be available at any given time. The Atlas Pinnacle ® Pristine lists 17 colors on its website (12 classic colors and some special orders). And the StormMaster® Shake page lists 10 colors to choose from. 
Algae Resistance for CertainTeed vs. Atlas shingles
Manufacturers know that streaks from algae are a concern. Atlas lists the Pinnacle ® Pristine and the StormMaster® Shake and the as using Scotchgard™ Protector to resist algae and offers an algae resistance warranty.  CertainTeed shares that they use copper-infused granules on the surface of the shingle for natural algae resistance. CertainTeed also offers a StreakFighter® algae-resistance warranty on the Landmark ® and Landmark ® Pro shingles.
Warranty Coverage for CertainTeed vs. Atlas shingles
It's important to pay attention to the warranty of your roofing materials. Not all warranty coverage is the same!
At the time of this article, CertainTeed offers two levels of warranties for its Landmark shingle line: the SureStart and the SureStart PLUS, also with limited lifetime warranties. Atlas also offers warranties, including the Atlas Limited Shingle Warranty and the Atlas Signature Select System Warranty Brochure.
Warranty coverage and offers may change from time to time, so it's a good idea to get up-to-date information before you make your final decision. You can check the latest Atlas warranties here and the latest CertainTeed warranties here. 
At Golden Group Roofing, we register the highest level warranty available for ALL of our new roof installations. It's a big investment – and we want all of our customers to be protected.
Certainteed Landmark ® and Landmark ® Pro shingles
These high quality shingles are manufactured with a fiberglass mat base combined with ceramic-coated mineral granules in water-resistant asphalt. This Landmark series uses their NailTrak® nailing feature with a wide & highly visible nailing area, to help ensure installation accuracy. CertainTeed also uses QuadraBond technology with 4 points of adhesion.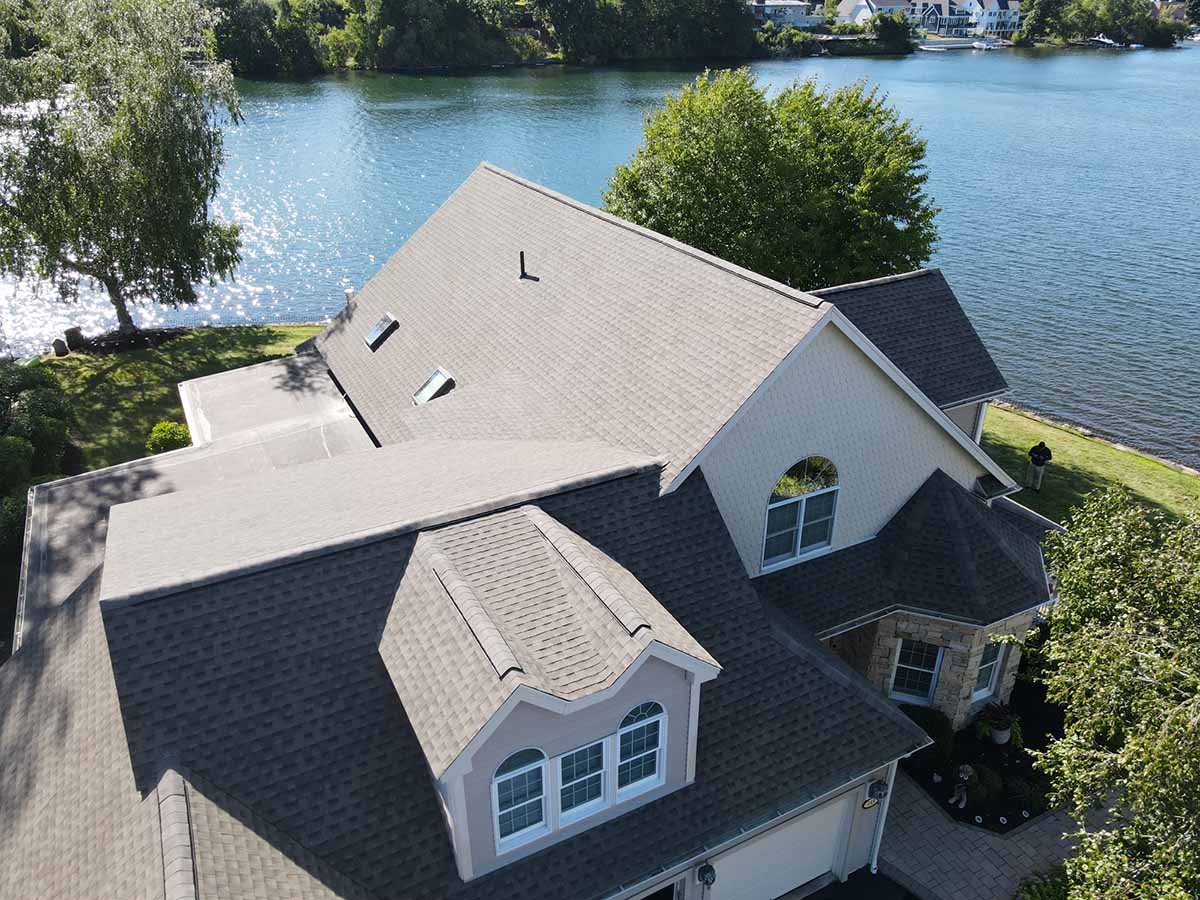 Atlas shingles
Atlas has developed its Core4™ Technology for shingles that stand up to extreme weather.  The StormMaster® Shake and StormMaster® Slate both use this polymer technology to resist cracking during cold temperatures, resisting high winds and hail, better tear strength, among other things.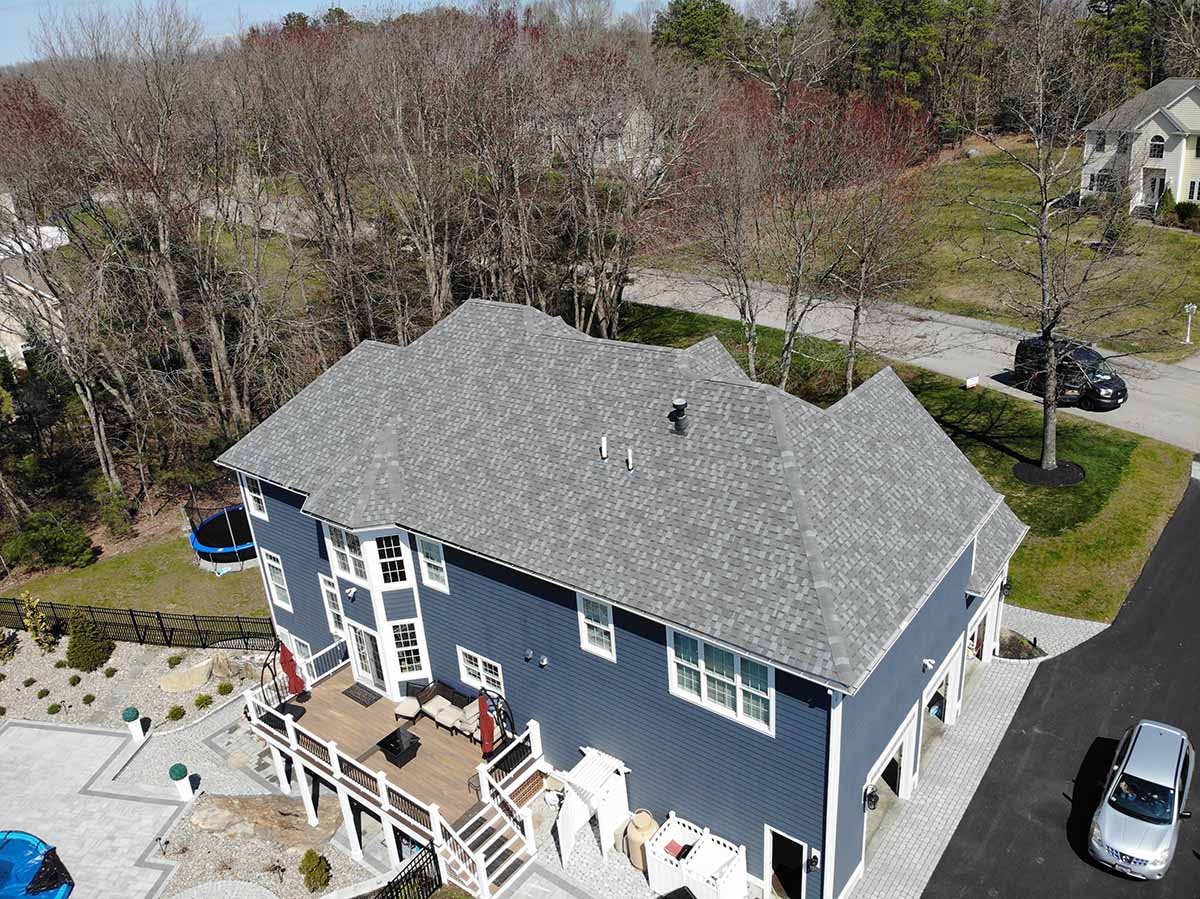 Proper installation is the key
Even the best materials can underperform if the installation doesn't follow manufacturer guidelines or cuts corners.  That's why we continually invest in training our staff all year round to stay up-to-date on the latest technology and guidelines. 
Always check for the latest information
Everything we have mentioned here is as of late 2022, but remember that manufacturers are constantly improving their products, so be sure to check the websites for the latest information. Things are always changing!
Not sure what the differences are between CertainTeed vs. Atlas shingles? 
It can be difficult to read the data sheets and make a real apples-to-apples comparison, especially if you aren't in the construction industry.  At Golden Group Roofing, we've worked with the materials and can help you choose the right shingles for your specific installation. 
Best roofing shingle brands on the market? We know that and are here to tell you.
If you're having trouble deciding or would like some expert advice on CertainTeed vs. Atlas shingles on your Boston, MA area home, give us a call.  We've been in this business for years and have seen it all.